Capturing The Moments that Matter
Unleash your dog's personality
with a custom photoshoot
Professional Dog Photographer in Stoke-on-Trent, Staffordshire
Did you know how easy it is to turn your daily dog walk into an outdoor professional portrait session?
Shooting on location in Staffordshire gives me the freedom to travel to you and capture images of your dog in their absolute element – the great outdoors.
The results? Beautiful, natural images of your dog just being themselves. I can't think of anything better to have hanging on your walls at home. Can you?
Get in touch today to talk about how I can help you get the perfect portraits of your dogs for the walls of your Staffordshire home.
On Location Dog Photgrapher Shoots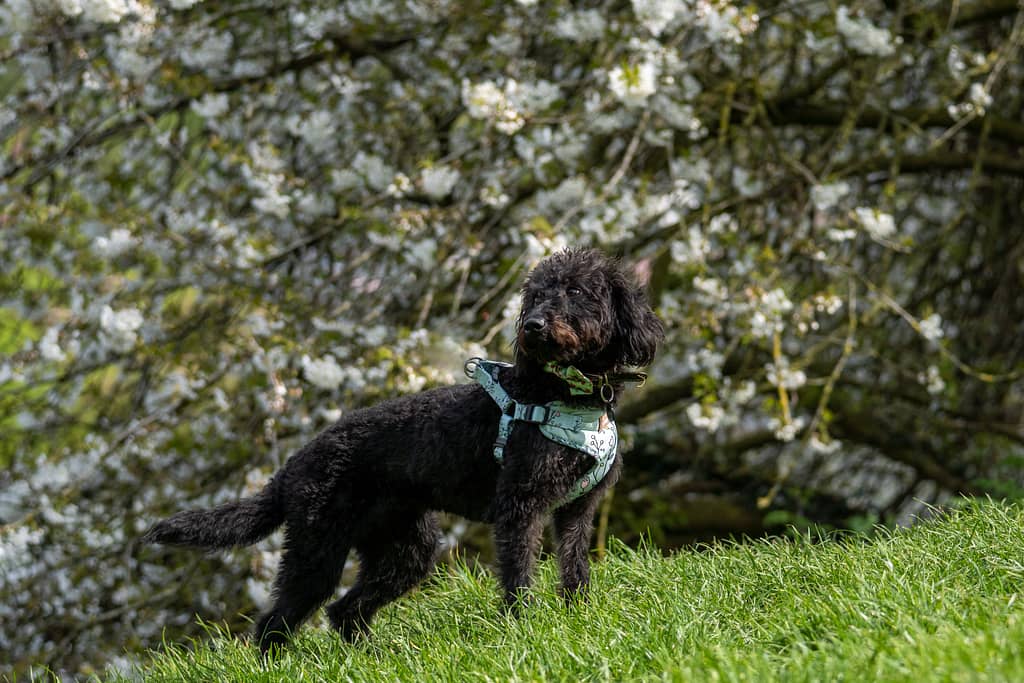 End of Life Dog Photographer Shoots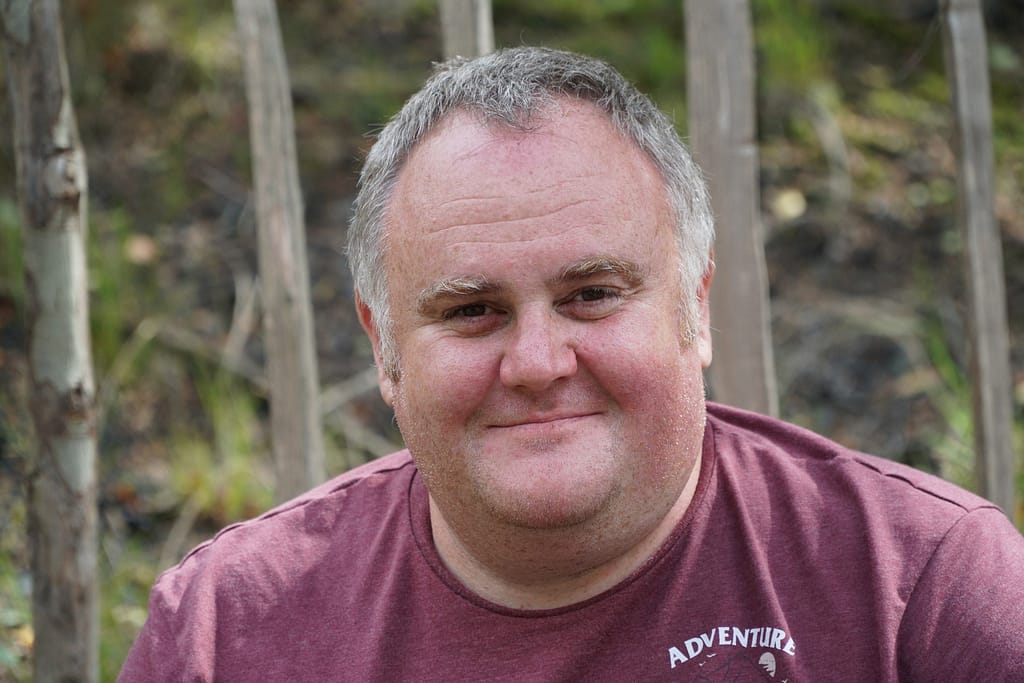 Hello!
I'm Alan, dog lover, cat lover and Dad to a lizard named Milo!
As the owner of an Alaskan Malamute, a Huskey, and a French Bulldog, I know just how big a part of the family our dogs truly are! I couldn't imagine my house without pictures of them all over!
I'm sure you've been there before: you're trying to get a picture of your pet, but they won't stay still long enough to get a good picture. You end up with pictures on your phone that you don't know what to do with.
You deserve better.
As a professional dog photographer in Stoke, I'll get the stunning pictures of your pet that you dream of. I use my years of experience working with animals to make sure I capture exactly who your pet is in one perfect shot, so that I can print those photos and present them perfectly for the walls of your home!
As a member of both The Guild of Photographers and The Societies of Photographers, I am always progressing with my craft to make sure that the memories that we create on your shoot are going to be the absolute best that they can be and when they are all that's left, they show your beloved pet in the most natural ways possible.
3 Easy steps to getting the amazing images your dog deserves!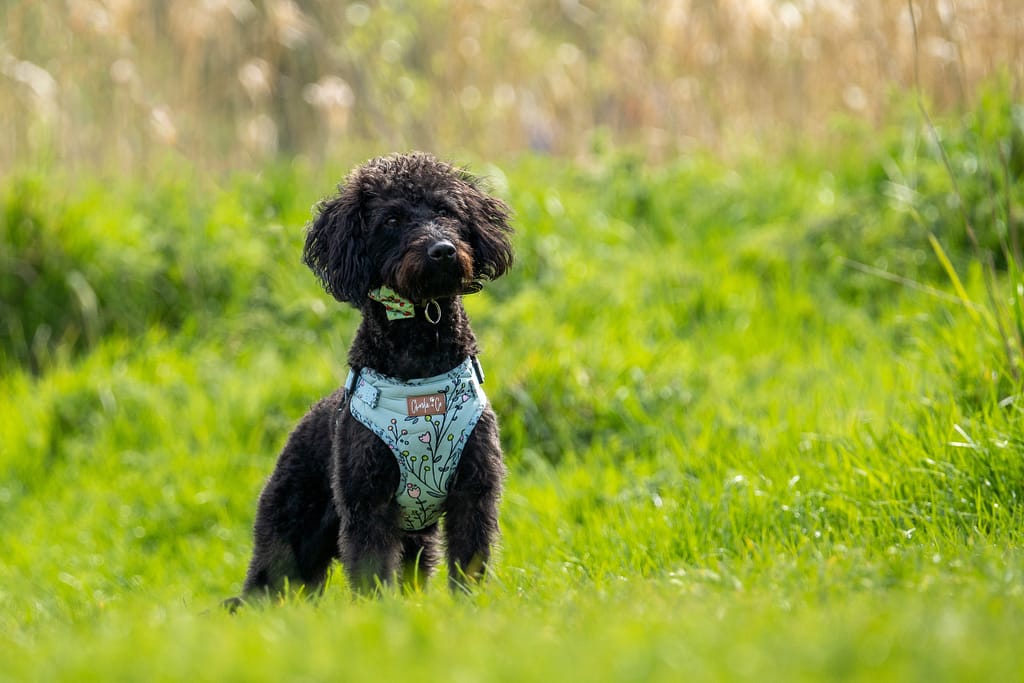 1
Getting to know you
Click the Lets Chat button and send me a message. I will book a call with you to discuss what you want from the shoot. That allows me to customise your shoot so that you get want you want from our time together
2
Photoshoot
We meet on location and spend up to 2 hours together. We start off with me getting to know your pup so they get used to me and the camera. Then its on to the fun stuff and photographing your dog doing what they do best!
3
Pick your Wall Art
Within 2 weeks, I will have your top 20 to 30 images prepared for you to view. We can do this in person or via an online gallery and you get to pick your favourites and how you want to display them!
To make my products as accessible as possible, I have created packages to save my customers money. These start at just 299
If none of my packages suit your budget, all of my products are available to purchase separately and wall art starts at just 290
Know someone who deserves to have lasting memories of their pet? Get them a professional dog photographer gift card!
"Alan did a photoshoot for my 2 Labradors and the photos we had were stunning. Alan had no hesitation in lying on a wet floor to get great shots and edited the photos perfectly based on our requests. The photos we purchased were value for money and we are really pleased with the finished results. Thanks!"
"What an experience we had on our shoot with Alan nothing was to much for him both the dogs took a shine to him and the final result of the photos well amazing an all round brilliant time was had by is all memories to treasure 100% recommend"
Professional & friendly, hoping to have my daughters photos taken very soon, thanks again Alan
Yes I would recommend over and over again, he spent hours with us to get the right shots of our puppy beagle Beau. He treated him like he was his own. The attention to detail was excellent as well. We love our prints and digital copies they are perfect. Alan is so talented, it was an amazing experience from start to finish. Worth every single penny and some! We will treasure these photos forever
Me and my dog have had a photoshoot recently with Alan coming to our area and taking pictures of us in our park while walking and playing together. It was an amazing experience and an absolute pleasure for both of us. He exactly knew what we needed and treated my dog with the attention he just loves so much. Alan had the patience and the absolute professionalism to take the best shoots of us, and the results are just breathtaking. He also made sure all our needs are met and he kept us updated with the stages of the whole process finishing up our photos. It didn't take too long until we saw the pictures and my heart was just melting. He managed to capture the atmosphere of the moment and the bond between me and my dog exactly just like I had imagined. I am very thankful to him. I cannot recommend highly enough.
WHAT ABOUT THE BRITISH WEATHER?
As a dog photographer in Stoke, I know theres nothing worse than a soggy pooch. If the weather looks like it will impact the happiness of your pup, or the ability to get a proper image, cameras these days will show every rain drop, we will re-schedule for free. I want your shoot to be memorable and perfect for both your and the pup
---
IS THERE A BEST TIME OF DAY FOR A PHOTO SESSION?
Lighting conditions are most often best for photography early in the day or a couple of hours before sunset.  In the middle of the day lighting can be quite harsh because the sun is at its' highest.  In the summer, the middle of the day can become too hot if we are not under any cover.  We will make a decision together when we book the session.