Professional Dog Photographer
In Stoke on Trent, Staffordshire
Are you tired
of settling for the same
old phone pics?
We understand your
frustration – 
and we've got the 
solution for you
Photographing you
and your dogs
for the walls of
your staffordshire home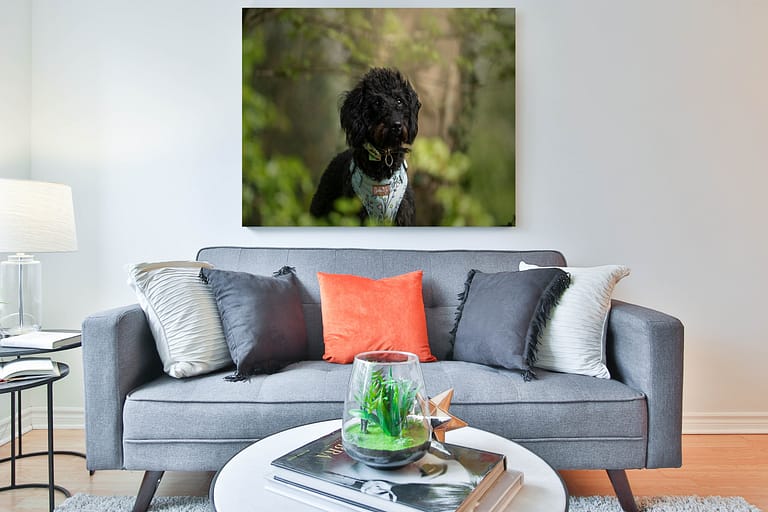 Got a pet?
Are you tired of settling for the same old phone pics?
Do your pet's best features get lost in a thicket of bad lighting and awkward angles?
If you're looking to upgrade from phone snapshots to stunning, printed photographs of your beloved pet, we can help.
At Alan Dukes Photography, I am in the business of bringing out the beauty of your pet. Our prints are made using only the finest materials and the best services from print houses in the UK—and they come with a lifelong guarantee. That means that years from now, when you look back on those stunning images, you'll still be able to see every detail as clearly as if it were captured yesterday.
Premium British Products
Archival qualities to stand the test of time
Pre Shoot Consultation
To ensure you get the photos you deserve
Satisfaction Guaranteed
You will love your images or I will refund the fee
An Experience to Love
Everything is built around you
Pets are family, and they deserve the best.
At Alan Dukes Photography, we understand how important it is to capture the unique personality of your pet in a beautiful way.
I'm sure you've been there before: you're trying to get a picture of your pet, but they won't stay still long enough to get a good picture. You end up with pictures on your phone that you don't know what to do with.
You deserve better.
With Alan Dukes Photography, you'll get the stunning pictures of your pet that you dream of. We use our years of experience working with animals to make sure we capture exactly who your pet is in one perfect shot, so that we can print those photos and present them perfectly for the walls of your home!
As a member of both The Guild of Photographers and The Societies of Photographers, I am always progressing with my craft to make sure that the memories that we create on your shoot are going to be the absolute best that they can be and when they are all that's left, they show your beloved pet in the most natural ways possible.
Photoshoots capture the moments you'll treasure forever, so it's worth spending time choosing your perfect pet photographer. I offer a range of packages allowing you to get completely natural images of your pups in the picturesque location of your choice.
3 Easy Steps to getting the amazing images your dog deserves
1
Getting to know you
Click the Get in Touch button and I will book in a telephone or Teams meeting so that I can understand what you want from the shoot. That way I can personalise my approach so that you get the images you want
2
Photoshoot
We meet on location and spend up to 3 hours together. We will start off with me getting to know your pup so they can get used to me. We will then explore the location. I will get shots of your pup exploring and being themselves so that you get images that show off your pup with their natural behaviours
3
Pick Your Wall Art
Within 2 weeks, I will have your top 35 to 40 images ready for you to view. This can be done either in person or online via a gallery. From there you can pick your favourites and how you would like to display them.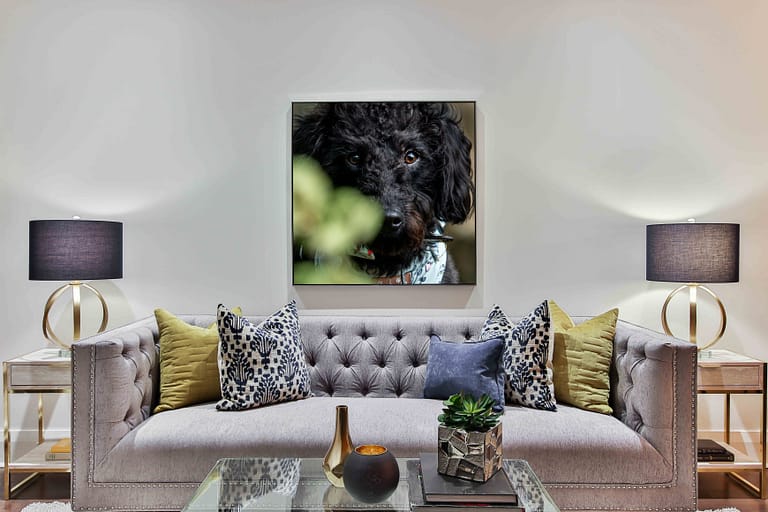 About the Photographer
Alan Dukes
As the owner of 2 Alaskan Malamutes, a Huskey, and a French Bulldog, I know just how big a part of the family our dogs truly are! I couldn't imagine my house without pictures of them all over!
This was one of the main reasons I wanted to create my business. Alan Dukes Photography aims to provide custom and unique, high quality works of art for you to proudly hang on your wall for years to come as a memory of the best friends we can ever have.
"Alan did a photoshoot for my 2 Labradors and the photos we had were stunning. Alan had no hesitation in lying on a wet floor to get great shots and edited the photos perfectly based on our requests. The photos we purchased were value for money and we are really pleased with the finished results. Thanks!"
"What an experience we had on our shoot with Alan nothing was to much for him both the dogs took a shine to him and the final result of the photos well amazing an all round brilliant time was had by is all memories to treasure 100% recommend"
Professional & friendly, hoping to have my daughters photos taken very soon, thanks again Alan
Yes I would recommend over and over again, he spent hours with us to get the right shots of our puppy beagle Beau. He treated him like he was his own. The attention to detail was excellent as well. We love our prints and digital copies they are perfect. Alan is so talented, it was an amazing experience from start to finish. Worth every single penny and some! We will treasure these photos forever
Your dog photography session will be fun and relaxed, bringing out all those quirky qualities your four-legged friend has. From action shots to cuddling in front of the camera, your creative dog photography will showcase your pet's unique and individual nature— and the brilliant bond you share. Whether you'd like a cosy in-home shoot or action-packed dog photography in your favourite wood or field, your dog portrait photography session can be whatever you want it to be.
Any dog owner knows that a canine companion is a member of your family and is far more than just a pet. Whether your dog is your best friend, constant companion, or fur baby, I understand the love between a dog and its human or family. So why not enjoy a family photoshoot with your dog? 
If you'd love a gorgeous portrait of your pup or dog photography of you and your dog together but are worried because your pooch is a whirlwind of energy and quite a handful. Don't worry. As a dog owner myself and an experienced pet photographer, I know how to work with you and your four-legged friend to capture those tail-wagging photographs you'll love to show off. 
Sadly, your beautiful bestie won't be with you forever—and certainly won't be a puppy for very long. So don't miss getting gorgeous images of your young dog during those precious puppy months. If you're planning to get a puppy, book your dog photography session today.