Capturing The Moments that Matter
Unleash your dog's personality
with a custom photoshoot
Professional Dog Photographer in Stoke-on-Trent, Staffordshire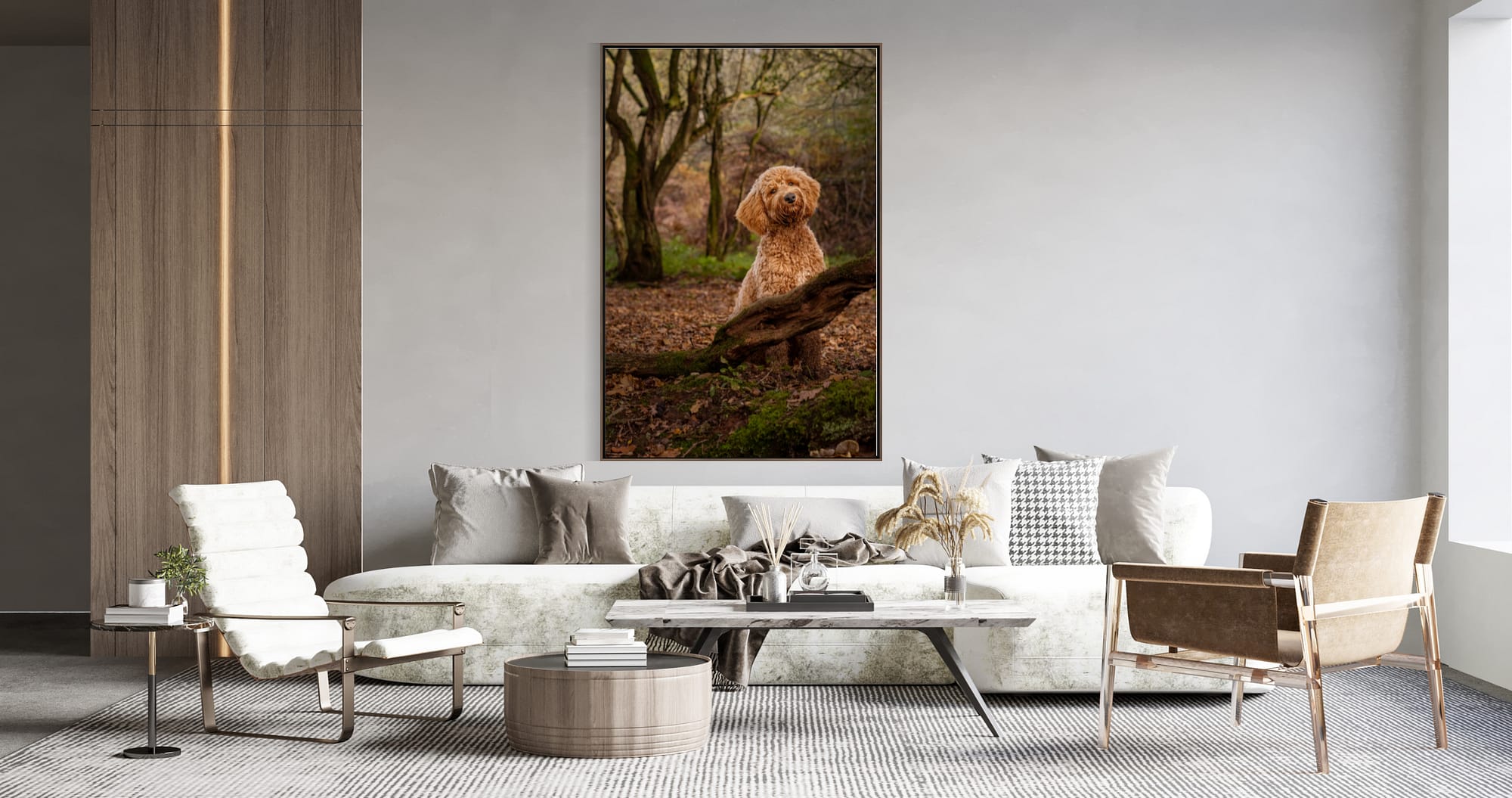 In the midst of your busy life, making lasting memories with your dog is priceless. I'm here to make those moments immortal.
You love your dog deeply and cherish every moment spent with them. I understand that, because I'm a pet lover too. No more worrying about capturing the perfect shot while also enjoying the moment.
My promise? To capture your dog's unique personality and your special bond in stunning, high-quality photographs.
Expertise in Capturing Canine Characters: As a skilled photographer I have a knack for bringing out your dog's personality in pictures, providing you with memories that will last a lifetime.

Stress-Free Photoshoots: I handle everything, from finding the perfect location to making sure your dog feels comfortable and safe. All you need to do is enjoy the moment.

High-Quality Images: My commitment to quality ensures you receive stunning, professionally edited photos that you'll be proud to show off.

Lifetime Guarantee: I stand by the quality of my work. If you're not satisfied with the photographs, I'll reshoot or offer a full refund. Your happiness is our ultimate success.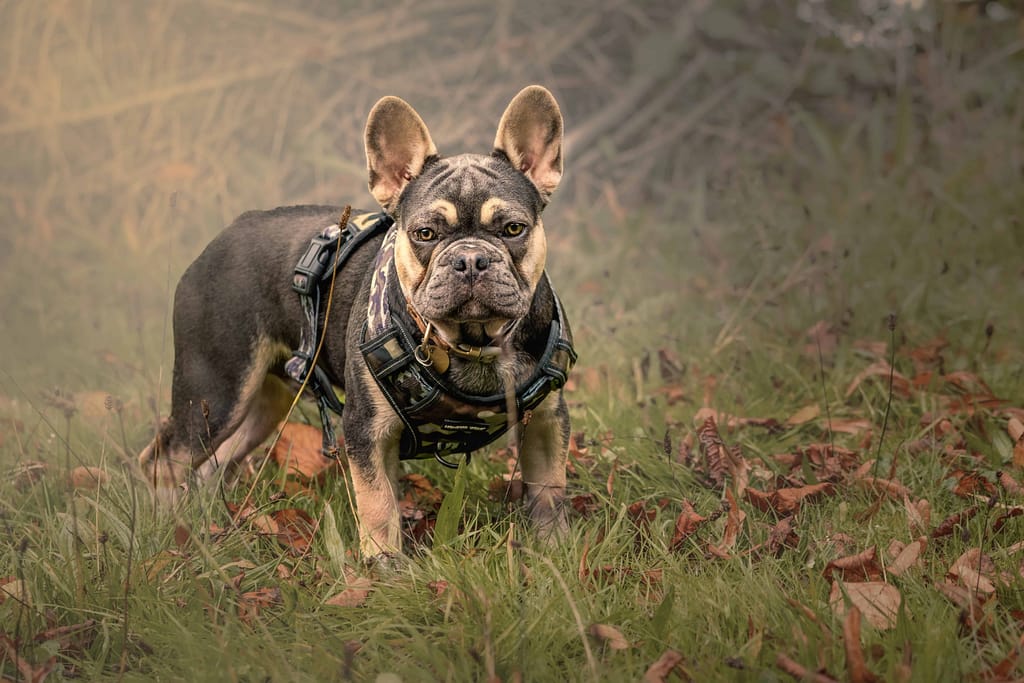 On Location Dog Photgrapher Shoots
End of Life Dog Photographer Shoots
Hi, I'm Alan, a professional dog photographer, and an active member of the esteemed Societies of Photographers and the MTogs.
Inspired by my love for pets, I've dedicated my life to capturing the unique bond between you and your furry companions. With a focus on creating a relaxed and enjoyable experience, each photoshoot is tailored to your dog's comfort and character.
As a part of the Societies of Photographers and MTogs, I stay updated with the industry's latest standards and techniques, ensuring your memories are preserved in the highest quality images.
Being a dog photographer allows me to combine my passion with my profession, turning your precious moments into lasting memories. It's more than a job – it's a commitment to capturing the spirit of your bond with your pet, one photograph at a time.
3 Easy steps to getting the amazing images your dog deserves!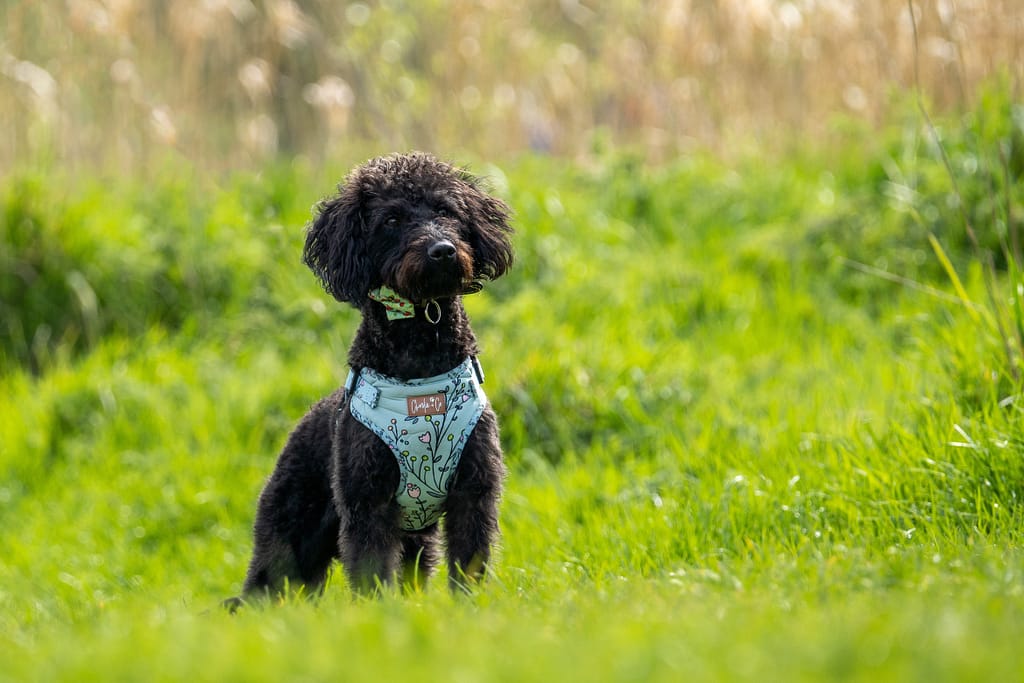 1
Getting to know you
Click the Lets Chat button and send me a message. I will book a call with you to discuss what you want from the shoot. That allows me to customise your shoot so that you get want you want from our time together
2
Photoshoot
We meet on location and spend up to 2 hours together. We start off with me getting to know your pup so they get used to me and the camera. Then its on to the fun stuff and photographing your dog doing what they do best!
3
Pick your Wall Art
Within 2 weeks, I will have your top 20 to 30 images prepared for you to view. We can do this in person or via an online gallery and you get to pick your favourites and how you want to display them!
To make my products as accessible as possible, I have created packages to save my customers money. These start at just 299
If none of my packages suit your budget, all of my products are available to purchase separately and wall art starts at just 290
Know someone who deserves to have lasting memories of their pet? Get them a professional dog photographer gift card!
"Alan did a photoshoot for my 2 Labradors and the photos we had were stunning. Alan had no hesitation in lying on a wet floor to get great shots and edited the photos perfectly based on our requests. The photos we purchased were value for money and we are really pleased with the finished results. Thanks!"
"What an experience we had on our shoot with Alan nothing was to much for him both the dogs took a shine to him and the final result of the photos well amazing an all round brilliant time was had by is all memories to treasure 100% recommend"
Professional & friendly, hoping to have my daughters photos taken very soon, thanks again Alan
Yes I would recommend over and over again, he spent hours with us to get the right shots of our puppy beagle Beau. He treated him like he was his own. The attention to detail was excellent as well. We love our prints and digital copies they are perfect. Alan is so talented, it was an amazing experience from start to finish. Worth every single penny and some! We will treasure these photos forever
Me and my dog have had a photoshoot recently with Alan coming to our area and taking pictures of us in our park while walking and playing together. It was an amazing experience and an absolute pleasure for both of us. He exactly knew what we needed and treated my dog with the attention he just loves so much. Alan had the patience and the absolute professionalism to take the best shoots of us, and the results are just breathtaking. He also made sure all our needs are met and he kept us updated with the stages of the whole process finishing up our photos. It didn't take too long until we saw the pictures and my heart was just melting. He managed to capture the atmosphere of the moment and the bond between me and my dog exactly just like I had imagined. I am very thankful to him. I cannot recommend highly enough.
What makes a professional dog photographer different?
A professional dog photographer specialises in capturing dogs' unique personalities in a way that's both aesthetically pleasing and emotionally resonant. They possess the skills to handle dogs of various breeds and temperaments, ensuring a stress-free experience for both the pet and the owner.
2. What should I look for when choosing a professional dog photographer?
When choosing a professional dog photographer, consider their experience, portfolio, client testimonials, and approach to handling dogs during the photoshoot. It's also important to choose someone who creates a comfortable environment for your dog. Check out this blog
3. How do you ensure the dog's comfort during a photoshoot?
As a professional dog photographer, I prioritise your dog's comfort and safety above everything else. I make sure to spend some time with your dog before the shoot, allowing them to get comfortable with me and the camera. I also take breaks as needed and always follow your dog's pace.
How do you capture a dog's personality in photos?
With years of experience as a professional dog photographer, I've developed techniques to capture the unique personality of each dog. This includes using natural light, choosing the right environment, and using fun props that allow the dog's personality to shine.
5. How long does a typical dog photoshoot take?
A typical photoshoot with a professional dog photographer can last anywhere between 1-3 hours. However, I always adapt to the dog's pace and mood, ensuring a relaxed and enjoyable experience for both of you.
6. Can I be in the photos with my dog?
Absolutely! As a professional dog photographer, I believe in capturing the special bond between you and your dog. I encourage and guide you on how to interact with your dog during the photoshoot to capture those precious moments.
Want to Take Better Photos of Your Dog?
As a professional dog photographer, I understand how much you love capturing your dog's special moments. To help you take better photos of your furry friend, I've created an exclusive guide filled with practical tips and techniques that you can use right away!
Get your hands on this guide  absolutely FREE! This guide will equip you with knowledge about the best lighting, the perfect timing, and how to capture your dog's personality in each photo you take.
Don't miss out on this opportunity to step up your dog photography game! Simply enter your email address below, and we'll send the guide straight to your inbox.
Capture the joy, the mischief, the love – capture every beautiful moment with your dog like never before!