Top 3 Dog Portrait Packages
Since starting out in business, my primary aim has always been to talk to people and understand what I can do to help them. I have found so many businesses that are about the hard sell, this makes me cringe!
With me, everything is all about you and your pets. There is no hard sell. When you enquire, you will automatically get a copy of my A La Carte pricing, showing exactly how much individual prints and wall art is. If you don't want to purchase at your viewing session, that's fine! Any images taken are kept available to you for up to 12 months from the date of your shoot. You can come back at any point and the pricing will be exactly the same as the day of your shoot.
A lot of my customers take advantage of my packages to get the best savings, but this is up to you. You can spend from £60 to £6000, it's up to you, but my average customers spend around £1000.
3 Easy steps to getting the amazing images your dog deserves!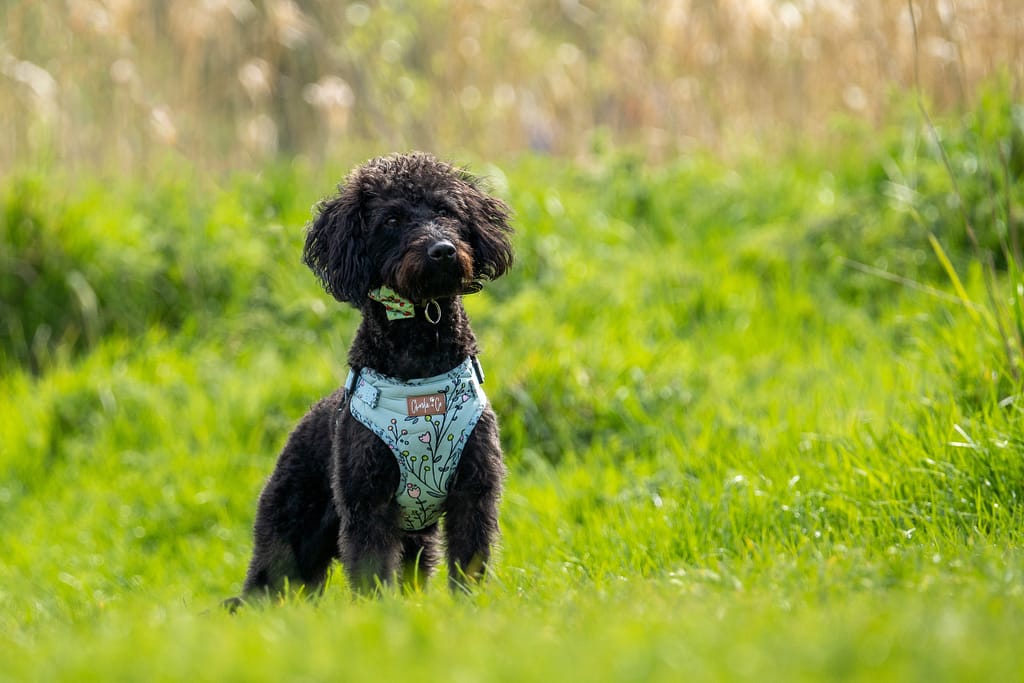 1
Getting to know you
Click the Lets Chat button and send me a message. I will book a call with you to discuss what you want from the shoot. That allows me to customise your shoot so that you get want you want from our time together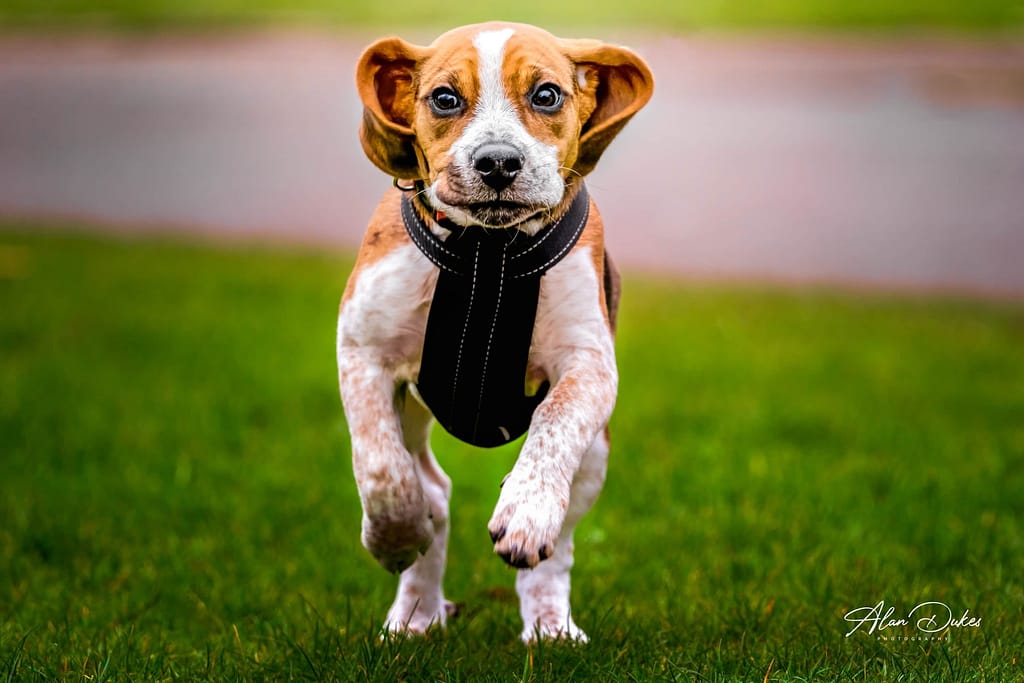 2
Photoshoot
We meet on location and spend up to 2 hours together. We start off with me getting to know your pup so they get used to me and the camera. Then its on to the fun stuff and photographing your dog doing what they do best!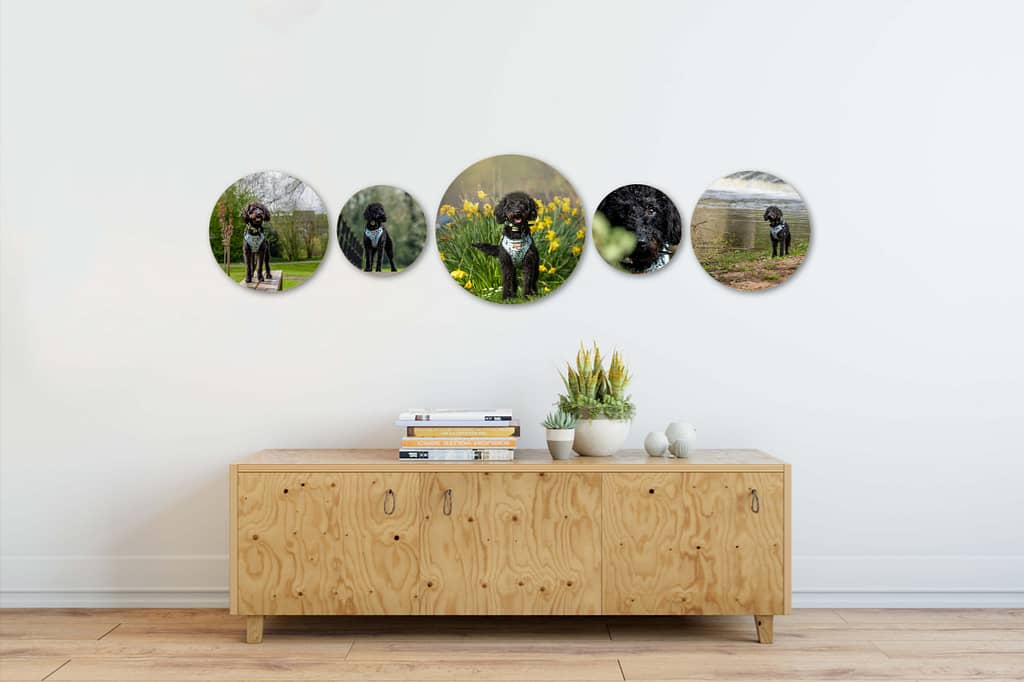 3
Pick your Wall Art
Within 2 weeks, I will have your top 20 to 30 images prepared for you to view. We can do this in person or via an online gallery and you get to pick your favourites and how you want to display them!
Portrait Session Pricing
Included within the session is:
A consultation to plan your perfect shoot. This can be done either by phone, Zoom or email, whichever you prefer
No extra fee for extra pets
Travel to and from the session, up to 30 miles from Stoke on Trent
Professional editing of your images
Personal viewing and ordering session can be completed either in person or remotely
55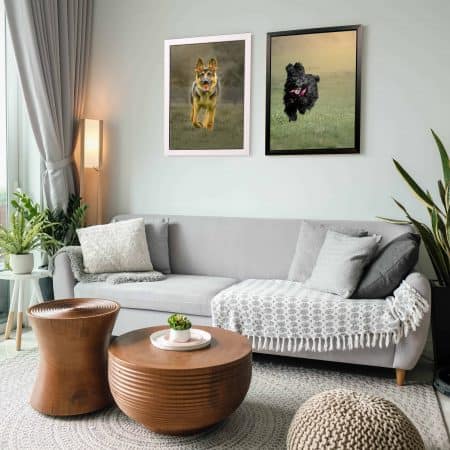 Watch Me Grow 
This package is perfect for anyone with a young puppy, or even anyone who has rescued their dog.
With you living with your dog and seeing them everyday, it is very difficult to notice the differences in them as they are growing. In this shoot you will receive 3 photoshoots spread out over 12 months with 5 images from each shoot.
The images are presented in folio box and you can chose from a leather or material covering for a stylish look to match your living space or use images from your shoot to fully customise your item
499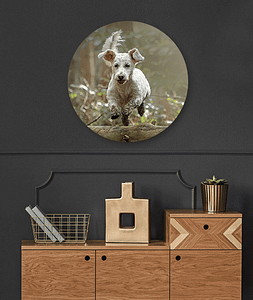 Black Label Collection 
Any 30″ x 20″ or 36″ x 24″ panel in any finish
3 12″ x8″ Fine art matted prints
10 Full resolution digital files
A £216 collection saving
699
Platinum Collection 
1 30″ x 20″ in any finish
1 12″ x 8″ Fine art matted print
5 Full resolution digital files
A £116 collection saving
449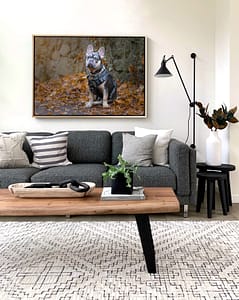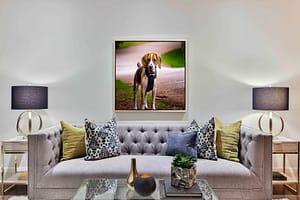 Gold Collection
1 24″ x 16″ Canvas tray
1 12″ x 8″ Fine art matted print
3 Full resolution digital files
A £75 collection saving
299
Unsure on any of the packages? Take a look at my individual pricing for something more customised to your needs