As pet photographers, we always cherish the opportunity to capture special moments in the lives of our furry friends. This time, we had the privilege of capturing Beau, a charming beagle puppy, on his first ever walk in Longton Park, Stoke-on-Trent.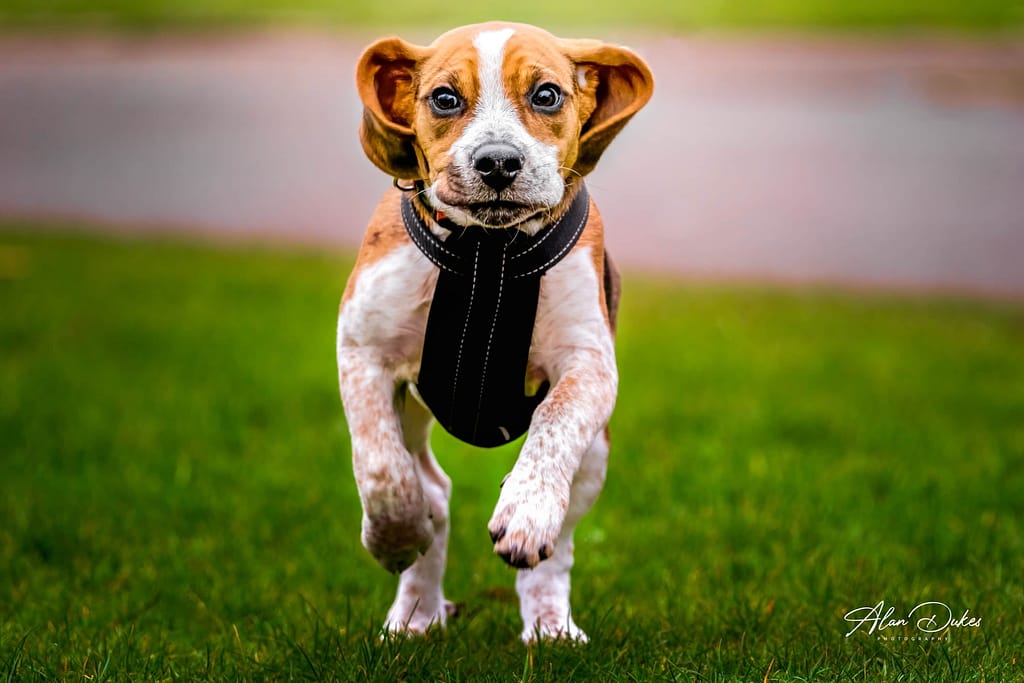 Beau's luxurious appearance and playful personality made for a picture-perfect photo shoot. The lush greenery of Longton Park provided the perfect backdrop for capturing Beau's energetic spirit. With its pristine lakes, beautifully landscaped gardens, and quiet walking paths, Longton Park was the ideal location for Beau's first adventure.
We were able to capture Beau's unique character and cute features with a mix of candid shots and carefully posed portraits. Whether he was bounding through the grass or lounging in the sun, Beau's infectious energy was evident in every frame.
Our goal was to showcase Beau's personality and create images that would appeal to a luxury customer. We utilized professional lighting and editing techniques to create a timeless, polished look. The final result was a collection of images that truly captured Beau's individuality and charm.
We hope that this photo shoot will serve as a cherished memory for Beau and his owners for years to come. It was a joy to capture this special moment in Beau's life and we can't wait to see what adventures he will embark on next!
If you're looking to capture the personality and individuality of your furry friend, contact us today to schedule a photo shoot that will last a lifetime.